Related Content
Majority of women in Sudan rely on midwives during and after pregnancy. Their critical role goes beyond delivering babies. They also provide...
After traveling tens of kilometers to give birth, electricity cuts delayed Aisha's C-section operation and further put her newborn baby at risk...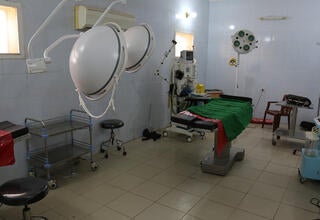 Sudan - 10 December 2021 UNFPA is deeply concerned about the excess maternal mortality associated with recent outbreaks of communicable diseases in...
Pages