Related Content
Majority of women in Sudan rely on midwives during and after pregnancy. Their critical role goes beyond delivering babies. They also provide...
After traveling tens of kilometers to give birth, electricity cuts delayed Aisha's C-section operation and further put her newborn baby at risk...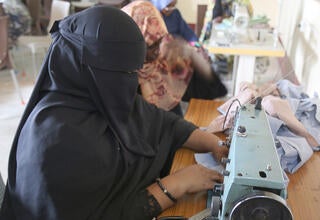 Mama Hinna, 45, is a kindergarten teacher from Ad Damazin, Blue Nile State. She lives in a community where many women face violence in the workplace...
Pages