You are here
New Releases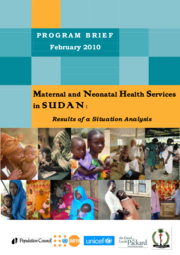 With Maternal Mortality Rate of 1,107 per 100,000 live birth, Sudan has one of the highest maternal deaths in the world. Moreover, for every woman who dies, 20 more suffer long lasting injuries or disabilities such as obstetric fistula, uterine prolapse infertility and depression.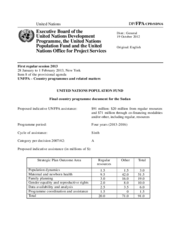 The Sudan is in a critical transition period. The loss of oil revenues after South Sudan became an independent country in July 2011 resulted in a dramatic economic downturn, which has diminished the amount of government resources available for public services. Almost half of all Sudanese live below the national poverty line. The country faces severe challenges in reaching Millennium Development Goal targets.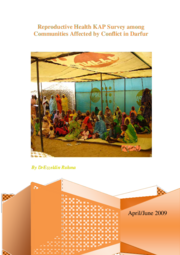 The armed conflict in Darfur, which escalated in early 2003, has exploited and brutalized over two million civilian, and further immobilized an already decaying infrastructure. It has caused systematic forced migration of populations across the region estimated at 2.5 million IDPs. Large numbers of displaced women are pregnant, facing delivery under dangerous conditions; others victims of violence including rape. Furthermore, the first half of this year, was marked by continued conflict, resulted in further new displacement of about 137,000 IDPs across Darfur; the expulsion of 13 international NGOs and dissolution of 3 national NGOs. 
Pages