You are here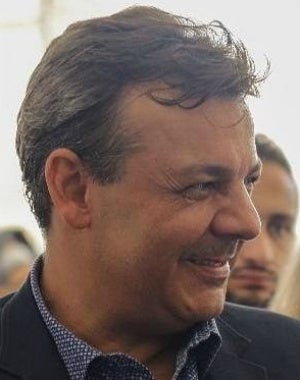 Massimo Diana
Mr. Massimo Diana holds a MBA and 25 years of international experience in post-conflict and transformation management in the former Yugoslavia (Bosnia, Kosovo and Serbia), Sudan, Sri Lanka, Nepal, Syria and back to Sudan since December 2018 as the UNFPA Representative.
With senior-level experience leading programmes and operations in complex environments, Massimo brings expertise in programme development, field operations management, transition support, peacebuilding and conflict prevention, underpinned by a commitment to youth and women development and a passion for making a positive impact.
As UNFPA Representative in Syria and now Sudan, – Massimo provides leadership in projecting priorities and mandate of the organization; positioning UNFPA on issues of population and development, sexual and reproductive health and rights, gender-based violence, gender equality and empowerment and youth development. In the context of a protracted crises and political instability, provide strategic direction matched by efficiencies in operational management.
Most recently, as Head of the UN Resident/Humanitarian Coordination Office in Nepal – Massimo managed a complex operation, including supervision and oversight of over 40 staff across 4 offices; delivered inter-agency support including on advocating and advising on joint programming especially in the areas of social inclusion and transitional justice; ensuring effective systems are in place to capture and assess local dynamics outside of Kathmandu and keep ahead of the changing context. He provided leadership role in coordination of humanitarian support following the 2015 earthquakes.
With a background in private sector in construction and logistics, Massimo brings solid expertise in operations; administration; budget development, execution and oversight; human resources and logistics. A field-oriented person, Massimo influences and motivates teams to achieve often-challenging mandates and deliverables despite frequent roadblocks. Massimo has experience working in high-pressure, unstable environments, leading post-conflict, early recovery programmes or coordinating structures in emergencies.
Massimo draws cross-cultural expertise and language skills to thrive in varied cultural spaces, partner with diverse audiences and build powerful coalitions by outlining strategies, credible plans of actions and clear visions of success.
Massimo supports an enabling environment for peaceful coexistence to sustain peace processes and uphold progress towards efficient state structures and provide a framework that ensures development programming more broadly is undertaken with conflict sensitivity.
Previous emergency and development employers include UNDP, Office of the High Representative for Bosnia (OHR), International Management Group (IMG), International Rescue Committee (IRC), GOAL Ireland, and UNHCR.
Committed to the values of democracy, peace, equality and the rule of law, Massimo is keen to support women- and youth-owned initiatives.